Buy Buy Baby Canada Gift Registry 
I Can still remember this moment like it was yesterday, knowing that I would have to create a registry filled with items that I knew we would need and actually use that our friends and family could so generously gift us during our first pregnancy.
The problem was that we didn't know what which items were wants and which were needs? How many of each item would we need? Which brands were tried and true? Which items should we invest in? How long would Amadeo need and use these products? We knew nothing!
Thankfully one day while scrolling Facebook I stumbled upon a free event hosted at a Buy Buy Baby in my city. It was a Mother's Market with local vendor's, sleep consultants, baby wearing experts, infant massage and sign language classes, a goody bag, gift card and discounts! My sister in law went and we were BLOWN away at the store and all that it had to offer! It truly was a one stop shop for all things babies.
After the event came and went my husband and I made the decision of creating our baby registry with Buy Buy Baby manly because we had such a GREAT experience with our wedding registry with Bed Bath and Beyond.
Why was this blog post written….. 
Now before we go into the nitty gretty of what we put on our registry and I absolutely loved as a mother and would recommend, I want to share how and why this blog post was written.
We are currently in a pandemic. We have been practicing social distancing and self isolation with very little contact and for the most part no physical contact with our family and friends. The support systems put in place while women are pregnant during this time look different due to health concerns and keeping you and your baby safe.
BuyBuyBaby Canada reached out to me because we have worked together successfully in the past, and wanted to know if I had any ideas of how they can reach mothers and show support during this time. I pictured something that would be dedicated to all of  you INCREDIBLY strong women who are currently pregnant during this Pandemic.
  At this point I have had hundreds of conversations with amazing women across Canada who are expecting, and the overwhelming feeling that was being expressed was that they felt alone, confused, isolated, unsupported, uncertain, all while trying to really enjoy these beautiful moments of becoming a mother and creating a new life.
I had a rough go at my pregnancy with Amadeo, it was not what I expected. I'm very open and honest about how I struggled mentally, emotionally and physically with my pregnancy. The unicorn pregnancy, milk bath photo shoot , cherishing every minute of those 9 months that I was sold pre-pregnancy was NOT what I experienced. Now looking back now with my almost 2 year old, even though it was not what I had planned, It truly shaped me into the bad ass mother that I am today!
I wanted to share this because I want each and everyone of you to know that this is really hard, its not what was planned for your pregnancy and in my opinion its not fair, however being pregnant through this Pandemic will make you resilient, it will give you this unbelievable strength you never knew you could have starting this new chapter of motherhood.
BuyBuyBaby Canada wants to be present for all mothers supporting a new chapter or continued one. They want you to know that the employees are still there in store everyday and a phone call away to give advice and recommendations. They will walk the store with you and explain the items, brands and everything that has to do with your baby or child just like I experienced as a customer. I know this was the hardest part for me and we are working together to help make it easier on you.
BuyBuy Baby Canada Registry 
The BuyBuy Baby Canada Registry Website is extremely easy to use, awesome benefits and tools to help make the whole process stress free!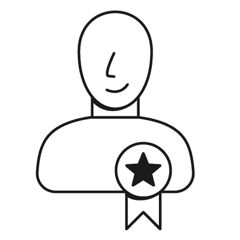 In-Store Experts
Our registry consultants are here to help you create the perfect wish list. This can all be done virtually at this time by calling your local BuyBuy Baby Canada Store.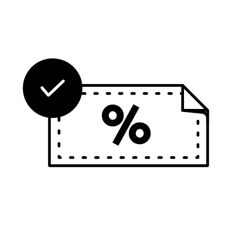 Completion Discount
After your big day, any remaining items on your registry can be purchased at a discount. This was the BEST, it is how we were able to afford all those big ticket items on our registry.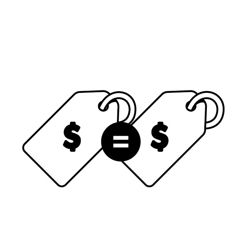 Price Match Guarantee
Find a lower price somewhere else? Simple. We'll match it!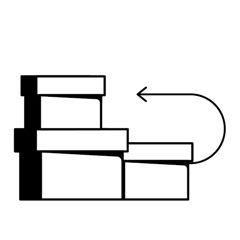 Easy Returns/Exchanges
We want you to love what you buy. In case you do not, we'll do our best to help you! Their customer support is AMAZING! They helped us with anything we needed and rectified anything right away.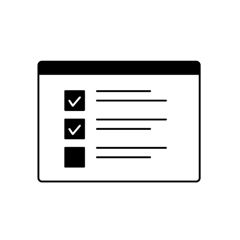 Interactive Checklist
The easy way to make sure your registry includes everything you need. This is so helpful if you are like me and have NO IDEA were to begin!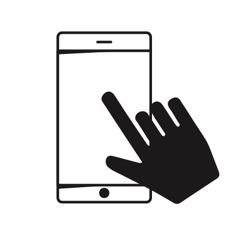 5-Star iOS / Android App
Easily manage your registry anytime, anywhere. Even scan barcodes in-store. Scrolling easily while horizontal in bed with my snoogle was a must!
Registry Analyzer
Helps you balance your registry with great gifts in every price range.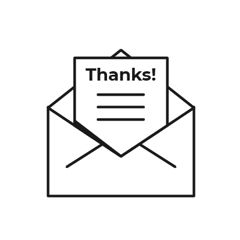 Thank You Manager
Tracking gifts online helps streamline the task of sending thank you notes.
YES YES AND MORE YES!
Listed below are my Favourite and Most Recommended Registry Items that I had on my registry and LOVED! 
1.Swaddles : I absolutely ADORED my Aden+Anais Swaddles sets with Amadeo. He was born in August and they were the perfect light weight material to keep him covered and cool. We also received the heavy blanket which was perfect for fall and winter weather. They washed really well with all of his other clothing, sheets and towels on a normal cycle and dyer. https://www.bedbathandbeyond.ca/store/product/aden-reg-by-aden-anais-reg-safari-babes-4-pack-classic-muslin-swaddles/1061426665?opbthead=true&ta=typeahead&keyword=aden-and-anais-swaddle
2. Crib sheets: We had a couple sets of the Burts Bees fitted crib sheets as well as the Change pad covers. Still love them to this day, they wash beautifully and are amazing quality! https://www.bedbathandbeyond.ca/store/product/burt-39-s-bees-baby-reg-organic-cotton-jersey-fitted-crib-sheet-in-heather-grey/5405938?keyword=burts-bees-crib-sheet
3. Mattress Protector : In hindsight because we were lucky enough to inherit a crib mattress from our family and it wasn't material we didn't need mattress pad protectors, but we had two sets of these and they wash beautifully and we still use them. If you have a mattress that is fabric 100% you need at least two sets. Leaks, blow outs and throw up with not be your best friend and you're going to want protection for your mattress. https://www.bedbathandbeyond.ca/store/product/tl-care-reg-waterproof-crib-fitted-mattress-cover-made-with-organic-cotton-in-natural/1016143090?keyword=organic-crib-matress-protector-cover
4. Baby Monitor: I get asked all the time which monitor I have when I share to my stories because the image is so clear. I wanted a monitor that wasn't wireless and my friends recommended the sensor pad to help ease my mind of SIDS when we would transfer to the crib. I love this monitor, the sensory pad we only used for a week and then took it out. Because of how Amadoe's crib was built sometimes it would go off randomly and that was no bueno when there was a sleeping infant on top. https://www.bedbathandbeyond.ca/store/product/angelcare-reg-ac527-baby-breathing-monitor-with-5-inch-video-and-wireless-breathing-sensor-pad/5351468?keyword=angel-care-monitor
5. Diaper Pail: We purchased the Bubula Diaper Pail for two reasons. 1. It's modern and sleek looking. 2. You can use the Costco kitchen bags! Many other diaper pails require special sold separately diaper bag inserts and they can be pricey, this was the perfect solution! Bonus points, until its really full you don't really smell much unless its when you open the pail! https://www.bedbathandbeyond.ca/store/product/bubula-diaper-pail/3335684?keyword=diaper-pail
6. Gliders : This is the glider that we purchased and even though its beautiful now spending many many hours, most of them in the middle of the night while tired and sore, I would recommend one with a build it foot rest that can be pulled up and pushed in, lazy boy style.
We own: https://www.bedbathandbeyond.ca/store/product/davinci-sierra-swivel-glider-with-gliding-ottoman/5189553?keyword=rockers-and-gliders
I would recommend: https://www.bedbathandbeyond.ca/store/product/westwood-design-elsa-manual-glider-recliner/5454880?keyword=rockers-and-gliders
7. Car Seats : We purchased two car seats from our registry, The Uppa Baby Bucket Seat and Base plus the 4-Ever Graco Car seat which Amadeo is currently rear facing. When I was in those bucket seat days I wished I was out of them but I tell yea wow were they easier. The Uppa Baby Bucket Seat was a dream! If you're considering purchasing the Uppa Baby Strollers I would recommend getting the bucket seat as they are compatible and very easy to work together.
Uppa Baby Mesa: https://www.bedbathandbeyond.ca/store/product/uppababy-reg-mesa-2018-infant-car-seat-in-jordan/5041462?opbthead=true&ta=typeahead&keyword=uppa-baby-car-seat
4- Graco 4-Ever : https://www.bedbathandbeyond.ca/store/product/graco-reg-4ever-trade-all-in-1-convertible-car-seat-in-rockweave-trade/1061206281?opbthead=true&ta=typeahead&keyword=graco-4-in-1-car-seat
8. Stroller: When we were trying out strollers I originally had my eye on a City Select, however when we were in the store both Thomas and I couldn't open and close it easily, let alone one handed. We both fell in love with the Uppa Baby stroller and in the end went with the Vista and used the bassinet as part of the stroller but also for nap and bed time. We had a stand lent to us from our cousins that worked perfectly. By far this was my favourite item off of our registry that I still use effortlessly today! We also purchased another toddler seat for the eventual baby number two. https://www.bedbathandbeyond.ca/store/product/uppababy-reg-vista-v2-stroller/5492632?opbthead=true&ta=typeahead&keyword=uppa-baby-vista
9. Infant Swing: This was all Thomas but I'm SO glad he pushed me to purchase the MamaRoo by 4moms. Seriously this saved my life in the first three weeks especially. It's the ONLY thing Amadeo would sleep in. It was the ONLY break we got was when we was in this thing with the white noise playing and moving around and around. At this point looking back I would have paid double for what this piece of equipment did for my sanity. My friend recently borrowed it for her baby and loved it as well. https://www.bedbathandbeyond.ca/store/product/4moms-reg-mamaroo-reg-4-cool-mesh-infant-seat-in-dark-grey/5292578?opbthead=true&ta=typeahead&keyword=mamroo
10. Bottle Sterilizer: This one is if you end up exclusively bottle feeding. This piece of machinery saved me so much time and energy. It's so easy to use, fits a great amount of bottles and since I was able to use it with such ease and it also dried the bottles We used this until Amadeo was a year old. A great tip that the employees gave me when choosing your bottles for your registry is to only put one single bottle with new born nipples for a couple brands. Don't put a whole set, you baby may be particular on which bottle and nipple they prefer, Amadeo was and still to this day will only drink from his Avent Bottles. https://www.bedbathandbeyond.ca/store/product/babybrezza-reg-steri-dry-steam-sterilizer/1061908895?opbthead=true&ta=typeahead&keyword=baby-brezza
Click this link to create and or add to your BuyBuyBaby Canada Registry and don't hesitate to call your Local BuyBuyBaby store and have their In-Store experts help assist you and support you through your decision making so you can feel confident,excited and prepared for your little ones arrival. https://www.bedbathandbeyond.ca/store/gift-registry/gift
On Behalf of My Little Lamb and Buy Buy Baby Canada we wish you healthy and happy pregnancy and birth journey.